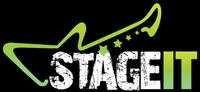 Despite the hiccups we still jammed. I apologize again for the last minute change in time but it was circumstances beyond my control. We will confirm whether this will be a permanent change in time for our monthly show soon.  We have blocked off some studio time as we work on our album project so make sure you follow me on Instagram so you don't miss our journey. 
I the meantime, check out Youtube for clips from our show
Also, I would like to thank the 2 winners who participated in my music and video challenges! I can't believe that NOBODY guessed Aaron Hall for the second song?! Where are my 40 and over peeps?
P.S. did ya'll see the shirt I was rocking? You can get it from the MERCH section. Was it hot or not?
I hope you enjoy and hope to see you next time!
Love
Val, Korie & Isai